Cleveland Ohio Contractors and Cleveland Homes for Rent- "Home Mechanics" and Property Managers
Stay up to date with seasonal RPC Home Mechanics services by signing up to receive our e-mail blasts.
Welcome to Reilly Painting & Contracting, "The Home Mechanics," and Reilly Properties. We have served Cleveland Heights and the Northeast Ohio area for over 30 years. You may have heard us on WCLV radio or from one of your friendly neighbors.
 Find us on Facebook.

See us on Google.
 Watch us on YouTube.
 Follow us on Twitter.
 See us on Pinterest.
We are your Cleveland contractors who do it all: remodeling, roofs & gutters, plumbing, electrical, code violations, ice removal, repairs, painting, kitchens, and bathrooms. We also have rentals in Cleveland, Ohio and houses for sale throughout the area. We are professional landlords who take care of our properties and any service call is handled promptly. And, if you're looking to rent or sell your home, we can help you fix it up. We're not just great contractors, but great landlords. So contact us now for a free estimate, a quality job and a gorgeous home.
Read about us in Spanish!
!Bienvenidos a Cleveland! Si acaba de moverse a la ciudad y todavia busca una casa, le alquilamos algunas casas preciosas. Están en los barrios de Cleveland Heights y Shaker Heights, y están cerca de los ambientes populares. Escucha la caja gris debajo para oir más sobre nuestras casas.
Click the link above to hear more about our properties in Spanish.
Read about us in Chinese!
[translation] Welcome to Reilly Properties. We rent out beautiful homes in the Cleveland Heights and Shaker Heights neighborhoods. Our homes are beautifully decorated and some are even lightly furnished. We can design short and long term leases, plus we offer homes for people to share. Our houses are located minutes from Case Western Reserve, the Cleveland Clinic and University Hospitals. Click on the gray box below to hear more about our business.
Hear about us in Chinese!
Click here to hear more about our properties in Chinese.
Duplex For Rent, Perfect for Med Student or Working Professional:
Shaker Heights Duplex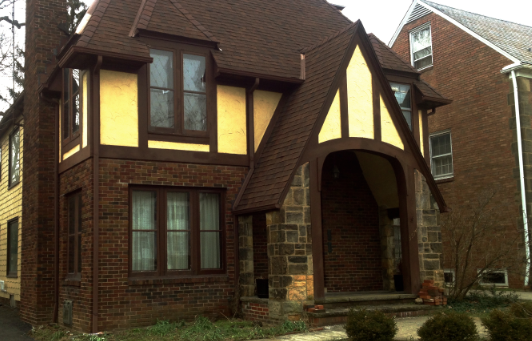 Located in Shaker Heights, this two-bedroom one-bath duplex is available right now! Live in the downstairs portion of this recently renovated home. Enjoy a spacious living room with a working fireplace that will keep the house warm, and the heating bill down. Enjoy your morning coffee and cereal in the beautiful breakfast room that lets in loads of light, and in the evening, entertain guests in the cozy dining room. The two bedrooms have recently been re-painted, and are ready for move in today! Rent for $750.00 per month. Utilities not included.
See more pictures of the home.
Available to Rent October 1:
Blanche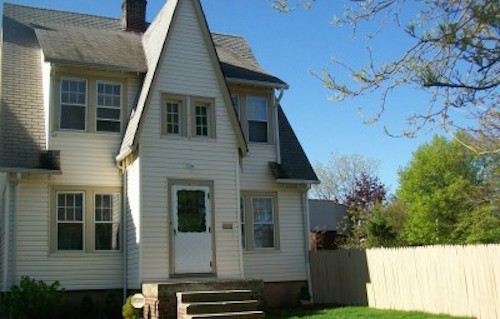 This three-bedroom, one-and-a-half-bath single home is located on Blanche Ave., right off S. Taylor Road. The house is updated with gleaming hardwood floors, a large eat-in kitchen with appliances, and a half bathroom. On the second floor is a newly remodeled bathroom. There is a new high-efficiency furnace, a whole house fan, and a newer 2-car garage with Genie Door openers. The house comes with a security system as well as security lighting in the front and the back yards. Rent for $1175 per month. Available October 1. View more information and pictures here.