Welcome to Reilly Painting and Reilly Properties

Available Now – Beautiful home, minutes from Clinic and UH – Forest Hill Beauty
Located in Forest Hill on Blackmore Road is this beautiful Cleveland Heights house for rent. The home is a short drive to the University Circle area, which is home to the Cleveland Clinic, Severance Hall, University Hospitals, Case Western Reserve University, and more. The home has four bedrooms, three and a half bathrooms, and is newly remodeled.  There are gleaming hardwood floors throughout the house. The living room has a fireplace and a bay window, opening to a spacious dining room with access to a three-season porch. The kitchen comes with a dishwasher, stove, and fridge. The spacious master bedroom shares a bathroom with an adjoining bedroom that has built-in bookcases and desk areas. There is an additional bathroom with a tiled shower and an open floor plan off the hallway. Large backyard, and pets are allowed. This home is available now to rent on a long term basis for $1875/month, plus utilities, or rent on a short term basis (call our office for pricing details and price does include utilities).
Coming Aug 1 – Walking distance to Shaker Lakes/yoga/dining – Kingston Bungalow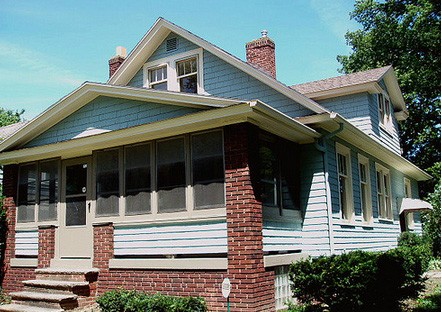 Live minutes away from some of the best hotspots in Cleveland Heights. You're a short walk to Yoga Roots studio, On the Rise bakery, Shaker Lakes walking and running trails, and Gigi's Restaurant.  University Circle, the Cleveland Clinic, and University Hospitals are a 10 minute drive from this home. Features of the Kingston Road bungalow include a first floor bedroom and bathroom, a four-season porch, a large backyard, and a charming kitchen, dining room, and living room. Two bedrooms and one bathroom occupy the second floor. This home has central air, a two-car detached garage, and a washer/dryer. Available August 1 to rent on a long term basis for $1675/month, plus utilities. Home can also be rented on a short term basis. Short term price is negotiable.
Available Now, Short Drive to University Circle/Cedar Lee – Kirkwood Home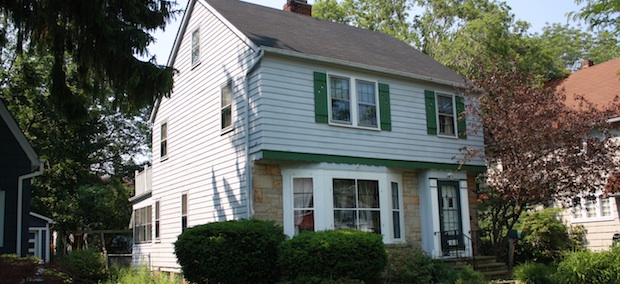 Located on Kirkwood Road in Cleveland Heights is this three-bedroom, one-and-a-half bathroom home. The house features gorgeous hardwood floors, an eat-in kitchen with all appliances (stove, fridge, and dishwasher), and a wonderful sun room with an attached porch. The second floor has three bedrooms and a full bathroom. The house includes a washer and dryer, a two-car detached garage, and small playground in the backyard. Home is a 10 to 15 minute drive from University Circle, which is home to the Cleveland Clinic and University Hospitals. First Floor Bed/Bath – Minutes from University Hospitals/ Cleve Clinic. Available for rent now for $1275 per month, plus utilities. Short term rates are negotiable.
Thinking about moving? Downsizing? Relocating or renting your house?

There's a lot to think about…and where do you start? We do the work so homeowners don't have to. Working with Century 21 Homestar realtor Mike Ferrante, we make the buying and selling process easy from start to finish. Here's what we offer:
Creating a "strategy" of what is needed to sell or rent your home
Meeting with the city and repairing ALL of the city violations
Staging the home for maximum impact with our Feng Shui consultant
Unique online marketing services to get the home rented or sold FAST
Contact us today to set up your free consultation.